New Year's Greetings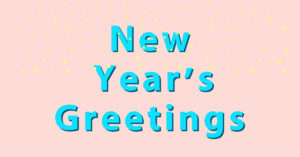 Happy New year
We are very grateful to you for your cooperation last year.
Also, in this year we continue to exert our utmost effort to provide our products and services for customers' satisfaction.
We kindly ask you will favor us with your patronage.
We wish your great health and your company the very best for continued success.
Best regards